New Richard Westbrook Site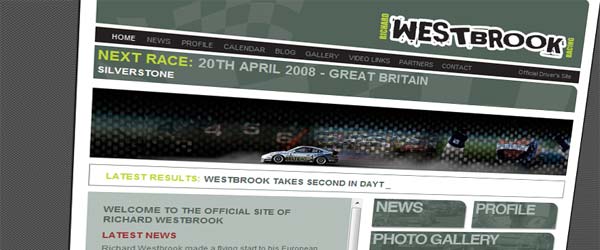 Bodenko and Crush Design have just launch the new website for, Porsche Supercup champion, Richard Westbrook.
We built the site with WordPress (2.5) to take advantage of it's blogging framework and also to be totally buzzword-compliant!
It's not often that we get to mention the sites that we've built – usually due to the non-disclosure when doing B2B projects.