Week 23
June 7, 2021 to June 13, 2021
Last week's rubbish cold & cough lingered around for most of the week, not as bad as the previous week, mostly an annoying cough. Which everyone kept asking me if it was COVID-19, it wasn't.
I totally forgot to post my Alphabet Albums update, (I blame the cold, again), anyway we're up to "L"... Ladytron - Witching Hour, LCD Soundsystem - LCD Soundsystem, and The Lilac Time - Looking For A Day In The Night (which isn't on any streaming media, so time to dust off the CD player!)
Tuesday, I planted a 50 trees in Umbraco's Ecologi forest. I say I planted them, donated towards planting a mangrove in Madagascar. 🌳
Wednesday, Thursday and Friday was Umbraco CodeGarden 2021!
For Umbraco Community Secret Santa last year, I was gifted a lovely custom jigsaw of the CodeGarden 2020 group photo. (Of course, CG20 didn't happen, due to COVID, but we were all missing each other, so a fake/virtual/mash-up group photo was the only solution!) I'd been waiting to do the jigsaw in the run up to CG21, so I did it on Wednesday. I'd given myself several hours to complete it, turns out that I did it in just over 2 hours.
...and here's the completed jigsaw...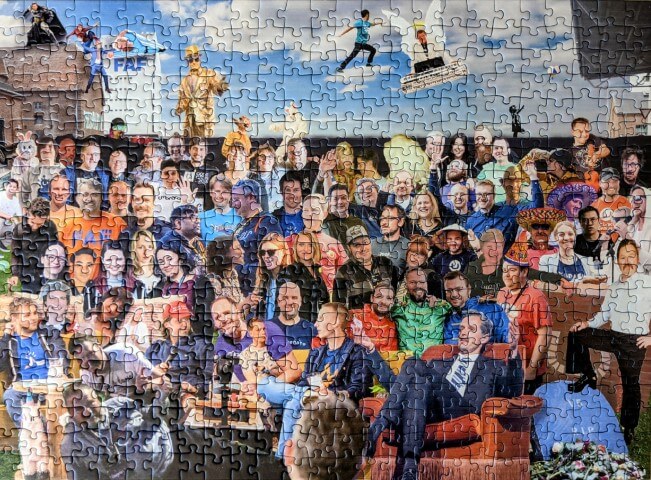 Wednesday evening was the CG21 pre-party show, Lotte was hosting and invited me, Matt and Kevin on for a chat about Umbraco stuff. I dusted off my Tux for the show, bit daft really. 🤣
Thursday morning was the MVP award announcement, I've been renewed again... for the 11th time! 🤯 (I know, it's getting a bit silly now).
I didn't watch all of the sessions, as had to juggle work commitments. Virtual conferences are a bit odd - whilst Umbraco did an excellent job with it - there is a lot of time sat at a computer, I look forward to IRL conferences.
Friday morning was the Umbraco Package Awards... and by complete surprise, my Contentment package won in the Best Editor Experience category!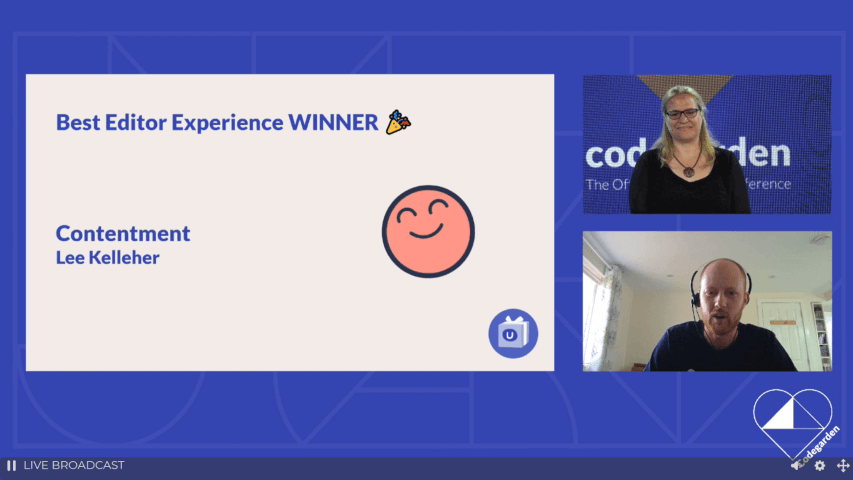 Saturday family movie night got postponed again, as KK had a camp out at her friends.
The weekend was relaxed, bits of gardening on Saturday, followed by our local Open Mic in the park in the afternoon (socially distanced, of course). In the evening, another campfire in the field. Sunday, went around to Lucy's sisters at the farm, (for any old friends, the farm where we had FortyFest).